…not this evening.  Numerical guidance tonight seems to be poo-pooing any accumulation in Raleigh.  Really, I can't see much of any reason to expect any more than a flurry here and there this far west.  Precisely the reason I haven't mentined this possibility over the last week.  Anything of consequence is simply unlikely to happen.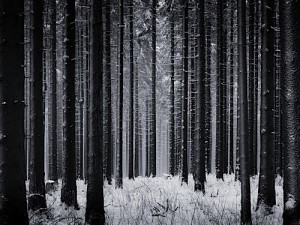 Maybe we could get lucky, but even the 'lucky' upside potential is only an inch or so. Hope you did your homework!
Precip on Monday will be the bigger story.  Let's see how that evolves. At this point, it's hard to get excited about a lasting wintry event.  More likely is frozen on the front end that all to soon changes to rain.  So many details to figure out…all dependent on the low track.
Lots of time to clarify all the details.