…to which some of you are probably saying, "What are you talking about?!  Winter is here!  It's cold!" Which it is, yes.  But an even colder weekend lies ahead with two chances for wintry precip flanking it on either side.  Your Valentine may have good reason to be "cold hearted" this time around!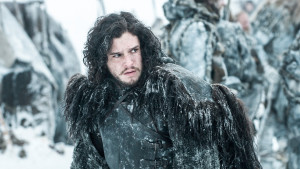 About tomorrow…  Upper level energy will spawn a relatively weak surface low off the SC coast tomorrow AM.  The resultant confluent moisture and lift now looks to be sufficient to generate an area of snow over eastern NC.  The available moisture gradient increases as you go east.  It's difficult to exactly pin down what the QPF field will look like, but the short term models are beginning to indicate that the axis of greatest precip will orient itself generally west to east or wsw to ene…again with the heaviest totals on the eastern side of that band.  While the models have trended generally 'wetter', this still looks to be a generally light event, especially this far west in the Triangle.  I can say with confidence that most from the Triangle east will see some snow, but it's difficult to pinpoint what will happen in your backyard until we see where the aforementioned axis sets up.  In this axis is probably 1″ in the west to 2″ in the east.  As you go farther east warm temperatures being to play a role in the precip falling as all snow.  Back west toward Raleigh, it should be mostly snow, altho you could rule out a little sleet.
Bottom line…flurries and snow showers begin tomorrow around daybreak and increase in intensity thru lunch.  With the cold of recent days, the snow that falls shouldn't have much of a problem sticking to the ground and untreated roads.  Look for a dusting to a half inch for now with the potential for an inch if things setup right.
About the cold over the weekend… Brrr.  Saturday evening lows to should run in the low teens in town with maybe some single digits north.  High on Valentine's Day probably not making it out of the 20s.
All this cold sets the stage for a southern track low to arrive on Monday.  At this point, I'm sorry to disappoint, but it's doesn't look to be the classic snow setup.  It looks to be a snow to sleet to freezing rain to rain mess.  Lots of time to work that out.  But be prepared for a what could be a high impact event.